Customizable T-Shirts for Charities and Fundraisers
One of the most important goals of a charity organization is getting the word out and raising awareness for your cause. Whether you're a small group trying to raise money to maintain an important piece of your town's history or you are working for a major environmental group, you want people to listen and support your cause. Rush Order Tees has worked with many charity organizations for over a decade. We have designed and printed t-shirts for a wide range of fundraisers and charity groups or organizations.

One of the most popular reasons fundraisers and charity groups order custom t-shirts are for giveaways. When you sign up for a charity 5K there is always a free t-shirt. Charity organizations will also print t-shirts for their volunteers' uniforms. This is a great way to keep volunteers organized at big events, but also is a nice little memento or "thank you" for all of their hard work. Many charities will also sell shirts to help raise awareness and money for their charity. Selling t-shirts is very effective since the cost involved is minimal compared to the cash you could raise for your cause. You can upload your charity's logo into the Design Studio or create a whole new design. To increase your profits consider having a local, established artist create a design that represents their style and your cause. The better the tees look, the more you'll sell.

When it comes to larger charity events, you may want to purchase shirts for your volunteers and additional shirts to sell. Remember, when buying customized t-shirts it is best to buy in bulk so ordering a few dozen more shirts could get you a better price per tee. Plus selling these extra shirts can offset the costs of the volunteer shirts which mean more money will go towards your cause.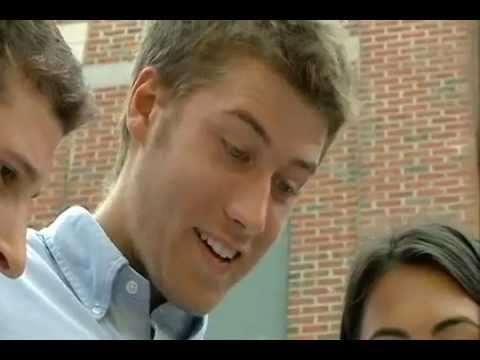 Emily's Entourage Fundraises
for Cystic Fibrosis Foundation
Learn More
Start Raising Funds!
Live Chat
(800) 620-1233
Our Approach, Process, People and Prices

Live Chat         Email Us         Reviews         Google+         Facebook


Giving Back

While we give every customer the best quality products printed in-house at fair prices, we really go above and beyond for our charitable and non-profit customers. Allowing us to be a part of raising awareness and fundraising to support various causes, organizations, and improvements in our world is a real source of pride for us at Rush Order Tees.


Premium Quality to Enhance Reputation

We routinely invest in and upgrade our equipment to the the most advanced technology available. These include our internal communications systems, our design studio that allows customers to design t-shirts online, save and share their designs, and our advanced automatic screen printers and DTG printers.


Our Account Managers Care About Your Cause

Technology is great but people are what's important. Our company was established and grew completely based on repeat business and word of mouth referrals and still represents a large part of our business even today. The great work many of our charitable customers do every day continues to amaze our representatives.


Our Low-Price Guarantee

Value is more important than ever these days, especially for non-profits trying to make every dollar count. A great price doesn't mean quality or even speed has to suffer. Great quality doesn't have to cost an arm and a leg.

As an A+ Rated Better Business Bureau Accredited business, we have a proven history offering high quality and service... all while offering our industry-leading LOW-PRICE GUARANTEE!


All good - no complaints :)
The order just arrived and look great!  Thank you.
Good Service. Prices Were Very Competitive
Got the shirts and they were great!!! Thanks for your help!
FANTASTIC
 I just wanted to send you a quick note to thank you for your work on our shirts-  I just got them today and they look FANTASTIC.  Thank you again and I'll be sure to recommend you guys to my friends and family.
Jackets Look Great and Were Fast!
Got the jackets. They look great, thank you very much!

Merry Christmas and a happy new year to you and your family.
I want to thank Leslie so much for all her help with ordering these shirts! I was given the run around by so many other companies and you all by far have been the best price wise and customer service wise! Thank you!!! I will definitely pass your company info on!
Thanks for being a vital piece to the success of this event.
Thank you so much for the awesome job on the T-shirts! The event turned out great. It was packed out with over 200 students.

We wore our shirts with pride every time we had to market. Thanks for being a vital piece to the success of this event.
DELIROUSLY happy with service & design teams
I can't wait to advertise for Rushordertees. I've had two orders from your company, albeit small ones, and I have been DELIROUSLY happy with both your service department and your design team. They have both saved my projects, and I couldn't be more pleased with the results. I do hope you share the feedback with your staff. By the way, if you send me Rushordertees gear, my friends and I will be happy to sport it. :--)

Good luck keeping up with the good karma and good business!

PS. I love refrigerator magnets
Great job as always! : )
Just wanted to let you all know how much my husband (and all the family) loved the t-shirt that was designed for him. You guys did a great job, and as always - the order arrived as described and in time for his birthday surprise! He said that this shirt is his favorite of all that we have made with you guys over the years. Thanks again for a job well done - hope to do another with you all in January! Please share this email with your design crew.
"they absolutely loved them"
I just wanted to say thank you for all the help you were designing these shirts! We had Dan and Joel perform one last concert and had over 60 people wearing the new shirts without them knowing! When they did realize it, they absolutely loved them.

They turned out so great and I just wanted to say thank you for all your help!
Everyone at this company has been a delight to work with...
As an undergraduate student and now as a graduate student and administrator at a University, Rushordertees has been my company of choice when it comes to getting customized apparel for my events.

I have always relied on RUSH ORDER TEES to have my back and truly support me through great pricing, reliable services, and one of the most user friendly websites I have ever used. I have them on speed dial. Everyone at this company has been a delight to work with and they have never made any mistakes.

They really are the best at what they do!
"Great prices, nice people to work with, fast service.."
Just wanted to let you know how much I love your company. Great prices, nice people to work with, fast service.. I order alot of tshrits for our restaurant and fundraising activities and ordering tshirts can be a huge time waster. You guys do a great job.
Thanks to you... I won't be stressing!!
Thank you Rush Order Ts for your super quick responses and for working with us on our "emergency" today! I can't believe I could get custom designed t-shirts delivered so quickly.

I was really worried that we would not have enough ts for our Walkers at our t-shirt charity event and walk this weekend, but thanks to you - we won't disappoint any of our high-value fund raisers. (And I won't be stressing!!) With help from rush order tees, we'll have another successful t-shirt fundraiser and walk again this year!